About Us | On-Site Training | Class Schedules | On-line Support | Application Development | Hardware/Software | Feedback | Job Opportunities | Homepage

---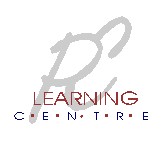 The P. C. Learning Centre was established in 1990 as a minority own and operated organization to respond to and meet the growing need for competent and professional hands-on training for companies and organizations nationwide seeking to enhance their personal computing skills, employee morale and the bottom line.
We employ a national network of both knowledgeable and experienced instructors and consultants to serve our clients. Each staff member or consultant is required to meet rigid professional standards established by The PCLC and other certified solution providers.
Our focus at The PCLC is to provide service that will get clients up to speed quickly, enabling them to put what they've learned to immediate use with guaranteed results. We are proud to have developed and maintained an enviable client roster by consistently providing the service and support that they have each has come to expect.
Some of our clients that you might recognize are:

---
| | | | |
| --- | --- | --- | --- |
| Argonne National Labs | AT & T | Austin Diversified Products | Software Architects, Inc. |
| | | | |
| Lucent Technologies | McCain Foods Inc. | Sears | The Department of Energy |
| | | | |
| University of Illinois | U.S. Attorney General | BankOne | |
| | | | |