About Us | On-Site Training | Class Schedules | On-line Support | Application Development | Hardware/Software | Feedback | Job Opportunities | Homepage
---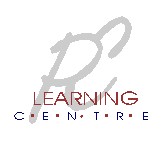 Tremendous cost savings in travel and related expenses are realized when training is brought on-site. Learning also becomes easier for students when in familiar surroundings. The PCLC has instructors and equipment available to travel to your facility to provide training in any number of applications. Added benefits include: training that's customized to meet the organization's specialized needs; management oversight and monitoring; and immediate modifications when required.
From your corporate headquarters to your branch offices, The PCLC will design uniform staff training modules that ensure a consistent flow of education and training throughout your organization.
---
Please refer to the class schedules page for a detailed list of classes that we offer. There you may also download a copy of the course specific outline.